Whenever I have to leave for a new place, my parents are always so concerned about my safety. Even in Delhi, when I am coming home late from work, my mom keeps calling me or whatsapping to inquire about my whereabouts! (yeah! She's pretty tech-savvy) But most of the parents have this concern for their daughters residing in Delhi - be they locals or from some other city! The police seems to be taking measures to provide safety, but we have to remain very alert ourselves!
So here are some handy tips for the safety of girls in Delhi city (with a lot of inputs from my Mom):
1. First and foremost, learn self-defence. Even very basic knowledge will help you as it will give you the confidence and you'll not panic as much as you might in the other case.
2. When leaving late from work, keep your family/friends informed of your location. This will help you a lot as there will be someone waiting for you and thus, they will know if you are late for any reason! Also, if you are taking a cab, text them the taxi number.
3. Whenever you are walking on the road, never be so engrossed in your phone as you'll be an easy target for someone to attack you! Always be very attentive while walking on the road.
4. Pepper Spray, chilly powder, anything that makes noise - these are some of the things you should always carry in your bag if you travel late at night or in secluded areas.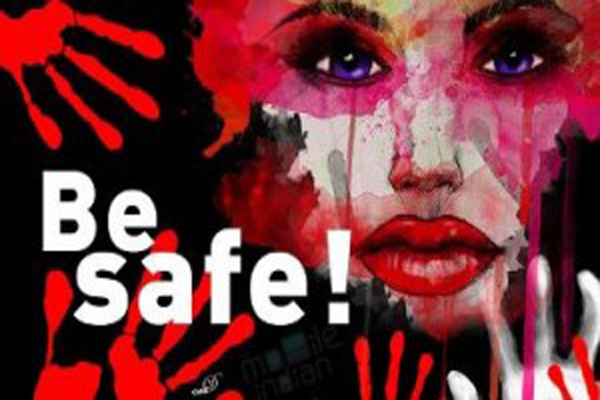 5. Don't be easy, fight for yourself. Experts advise that rapists and thieves want an easy target, so if you shout, hit them back, put up a fight - chances are someone might hear you and come to your rescue! Never comply with them under any circumstances - don't beg them to leave you, instead hit them as hard as you can and shout your lungs out!
6. Whenever you plan to go out late in the evening, plan how you will be getting back home. If possible, ask someone to pick you up or drop you back home. Its better than searching for a taxi late in the night.
7. Don't talk to strangers - not even when they look torn and miserable! The problem with girls is they sympathise a lot and there are a lot of people who are waiting out there to take advantage of that! An example of that is the poor lost child moving around with a piece of paper with his "apparent" address on it and asks you to drop him home!


8. If you get to your car in a parking lot and see a flat tire. Go back to the shop/mall/restaurant and ask for assistance. Don't approach your car alone because when you are trying to fix your tire alone, you are in a very vulnerable position. Also, if any guy/girl come to offer help, don't accept it. The security guard at the mall is much more responsible as he can be tracked later whereas a stranger cannot!
9. If a huge van is parked next to your car, get in from the passenger seat! And once you are in your car, don't waste time fiddling with your keys or texting on phone! Just lock the doors and move!


10. Install Smart Suraksha app! It is one such application for Android phones which at the touch of a single button sends your message of help to five pre-chosen contacts on your phone. Another great feature of this app being that along with your message, it also fetches and sends your location to the chosen contacts even if the GPS setting on your phone is switched off. This ensures that at all times you are reachable to your close ones and that your safety is ensured.
Stay Alert! Stay Safe!
I am sharing my
Smart Suraksha Tips
at
BlogAdda.com
in association with
Smart Suraksha App
.