It was my big bro's wedding week and functions were being organized everyday. The responsibility of the cocktail party lay on all of us cousins. Each one took up catering, arranging venue, flower decorations, parlour bookings, pick ups etc but I got the most difficult job - arranging for a DJ! I tried booking various DJs but due to many weddings in those days, no one was available. I was in deep trouble but couldn't accept the problem in front of my cousins for fear of embarrassment! My cousins were very sure I will not be able to handle the responsibility and look they are proving to be right! :'(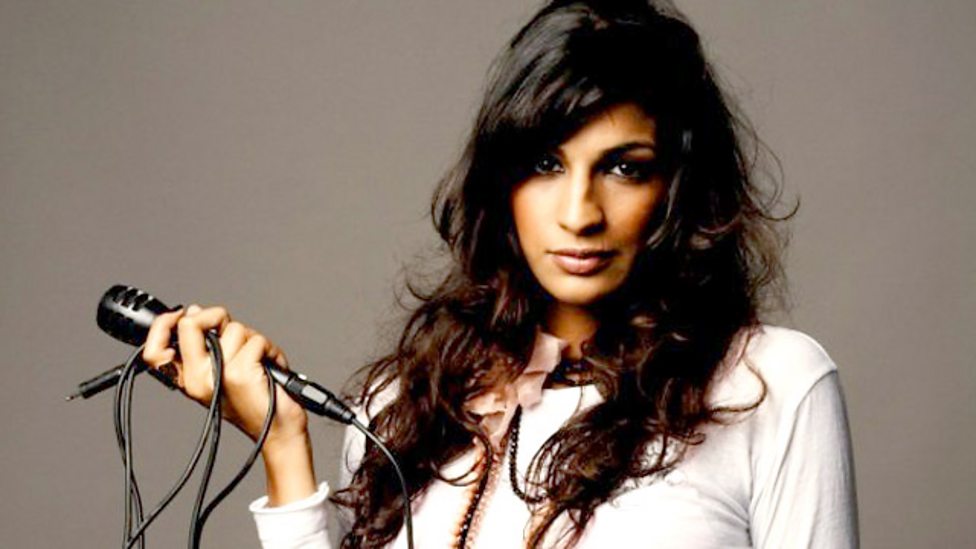 Finally while practicing for our performances on "Dance Basanti" for the ceremony (an integral part of the Punjabi cocktail party :P ), an idea struck me! Why don't I invite Anushka Manchanda, the singer of the song, to perform with us? She could sing and we could dance! OMG. That'll be awesome. Just a small problem - how to contact her and convince her to come at such a short notice!
I found
her website
and in the "contact" page, found her email id and left her a message explaining my problem along with a short rehearsal video of our to-be performance! To my surprise, there was a prompt reply to my email and the answer was YES! I was dancing like crazy n seeing the mail. I immediately mailed her all the details of venue, time and contact numbers. YAY!!!! Super excitement but I decided I have to keep it a surprise for everyone! :D
But greedy as I am, I thought it will be perfect if I could invite Allu Arjun, the famous Telugu actor who also happens to be a fabulous dancer, it will be a perfect combination of Anushka's rockstar voice and his rockstar dance moves! I repeated the same exercise of contacting Allu Arjun via
his website
, and to my surprise even he agreed to come for the cocktail party!
The party was obviously the most fabulous one and specially when I announced for Anushka and Arjun on the stage, the crowd just went crazy. I was on seventh heaven and the ninth cloud for my secret plan was turning out to be true. Everyone cheered, specially Bhaiya Bhabhi were extremely delighted. Anushka did sing the song for us to perform but the surprise was Anushka sung "Bezubaan kab tak main raha" from ABCD2 and Allu Arjun,who also has a cameo dance performance in the movie, performed like the most awesome dance I have ever seen! He flowed like water and his moves were really mind-blowing. The whole party was charged with energy with Allu Arjun's MaxFresh Moves and Anushka Manchanda's melodious voice on various blockbusters and that definitely made my life! :D *still dancing with joy* :P